Hello. I'm George!
I create digital content.
Web Design, Video and Content Creation.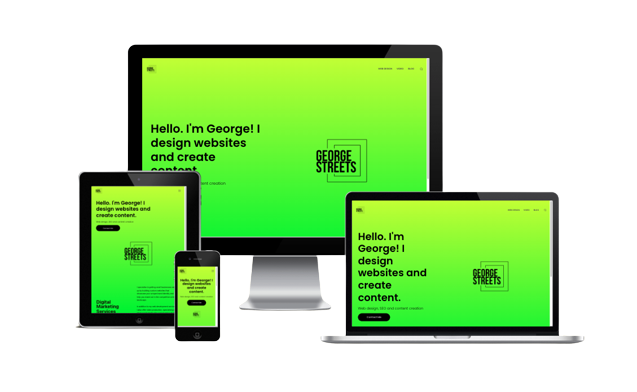 Digital Marketing Services
I specialise in getting small businesses set up by building custom websites that showcase your unique brand identity and help you stand out in the competitive online landscape.
In addition to my web design services, I also offer video production, specialising in short social media clips. With a keen eye for detail and a passion for storytelling, I can help you create compelling visual content that captures your audience's attention and drives engagement.